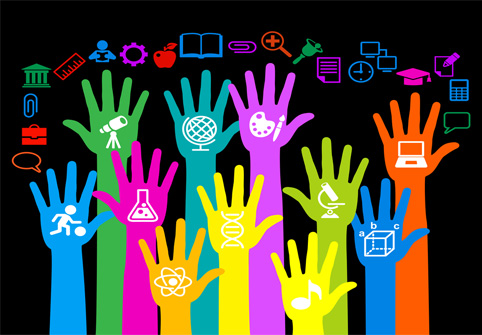 This post "ImagineK12 Launches 10 More EdTech Startups" by Tom Vander Ark first appeared on GettingSmart.
Palo Alto edtech accelerator ImagineK12 held its third demo day on Thursday.  The cohort of 10 startups made competent pitches. Some, like content sharing app Padlet, have good early traction. Accredible addresses the new opportunity of documenting informal learning.  The rest of the new companies attack current K-12 classroom challenges.  Following is a recap:
Accelerators provide focus, advice, support, rent, and a little cash.  Have an idea?  An accelerator like ImagineK12 can be a great place to start.  ImagineK12 has kicked out some exciting companies like Bloomboard, ClassDojo, and NoRedInk that Learn Capital has invested in.
The downside to the accelerator model is that it creates a short runway that encourages teams to work on small problems–some of which will soon go away. In other cases, solutions are features that belong on apps or platforms.
ImagineK12 recently announced a fund that will make incubated startups eligible to receive $80,000 in convertible debt seed financing upon commencement of the program. That's a great step toward providing a longer runway for promising startups.
Perhaps most encouraging is the level of talent and investment flowing into education. A couple of these startups will turn into viable companies. The entrepreneurs that spend a few months at ImagineK12 obviously benefit from good advice.  One way or another most will contribute to a step-function improvement in education.
Vander Ark is author of Getting Smart: How Digital Learning is Changing the World and founder of GettingSmart.com. Tom is also a partner in Learn Capital, a venture capital firm investing in learning content, platforms, and services with the goal of transforming educational engagement, access, and effectiveness.